Your trusted home builder in Houston
Candela Homes has been in business for over 15 years and has a long history of success and customer satisfaction. Owners Stephen and Charles candela are native Houstonian with a dedication and passion for building homes, and the craft is reflected in every project developed.
Expertise and experience is obvious in all our work and has been recognized throughout some of Houston's finest neighborhoods; Memorial, Tanglewood, River Oaks, Southampton, West University, Bellaire and the Braeswood area. We are most known for quality, craftsmanship, high-end finishes and architectural designs that are tailored specifically to meet our client's needs.
At Candela Homes we start with your idea, develop your plans and build to the highest standards. We have the experience to conceive, build and complete projects beyond your expectations. We also provide interior design services to complete the entire package.
Our team consists of a blend of award-winning architects, designers and engineers who strive toward total customer satisfaction.
It is our belief that integrity, attention to detail and the ability to create is what sets us apart and are proud of the partnerships that have been formed with our customers. Candela Homes invites you to partner with us to build a house that you will proudly call Home.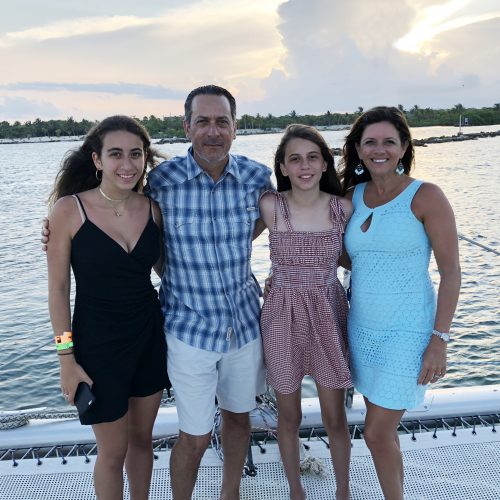 Charles Candela
Our team consists of a blend of award-winning architects, designers and engineers who strive for total customer satisfaction.


Growing up in West University, I played baseball in West U little League from pee wee through senior league and attended West University Elementary, Pershing Jr. High and Lamar High School. After high school, I attended Stephen F. Austin State University in Nacogdoches and obtained an MBA from the University of St. Thomas.

After graduation, my brother Stephen and I started purchasing historic homes and restoring them to their original looks with updated amenities. I also worked in the finance industry and my brother gained experience working for a local home builder. In 1999, we decided it was time to start building new from the ground up.

My wife Jessica and I married in August of 1999. A year later we had our first daughter Lauren and in 2004 we welcomed our second daughter Megan. We've lived in the Memorial area since 2005 and both of our daughters attended Bunker Hill Elementary, Memorial Middle and Memorial High School.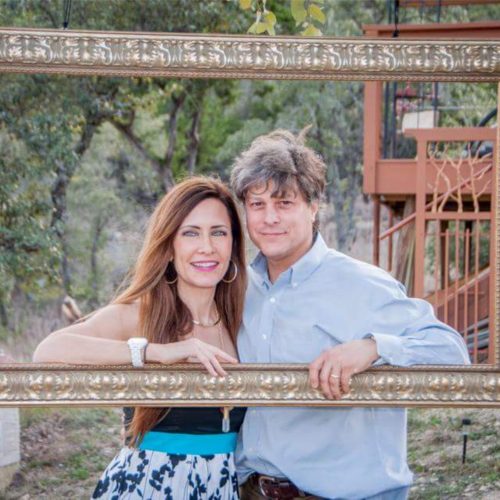 Stephen Candela
Candela Homes was established with the mission of developing extraordinary properties that serve the interests of the home owner.



I'm a native Houstonian and grew up in a family with 3 brothers. We all played West University Little League and attended West University Elementary, Pershing Middle School and Lamar High school.

After receiving my Bachelors from The University of St. Thomas, I started buying and refurbishing homes in the Montrose area and later progressed into new construction. My brother Charles joined me and we have been building together for over 20 years. We are both very passionate about the business and love what we do.

Our philosophy: we build every home as if we're building it for ourselves. My wife Cynthia and I currently live in West University Place. She's a realtor and we share the same passion for the real estate business.
We use the latest in design technology and green building practices, enabling us to be on the forefront of innovation. Our projects vary from simple to simply spectacular. We specialize in residential custom and spec homes, as well as commercial building, office parks, and shopping complexes.
We pride our selves on our ability to form productive relationships with our clients as well as our sub-contractors. We build everything with honesty, integrity, and a solid commitment to quality. We never sacrifice quality for profit. We build each property with the end consumer in mind, allowing consumers to live and work comfortably.
Candela Homes was established with the mission of developing extraordinary properties that served the interests of the home owner. That mission continues to be a driving force through today. Candela Homes has always sought out the finest architects, engineers, contractors, and design staff. This enables us to be one of Houston's most respected home builders.
If you can dream it, we can build it.  We maintain control throughout the design and construction process to ensure that your residence is built to the highest quality standards.
Our communities and custom homes are always exceptionally beautiful, well appointed, and extremely comfortable. We have been creating happy homeowners for over 20 years.
At Candela Homes we understand that one of the most important hurdles to clear is the ability to finance a construction project. Whether you are constructing a new home from the ground up, remodeling a newly purchased home or remodeling your existing home we understand what it takes to get you where you need to be.
Construction financing is a very complex and challenging process when working with the wrong banker. We have partnered with a Construction / Mortgage Banker with over 20 years of experience in these specialized areas.
Tom Boyd
(713) 305-0072
Contact Tom today and get the process moving in the correct direction.
With over 25 years of experience in window coverings we feel very confident you will be provided with the correct application. Candela Homes offers a broad range of window coverings, from shutters and wood blinds to shades and mini blinds.
We are sure you will be able to outfit each window in your house with the finest of quality products.
Contact Candela Homes for more information:
(713) 269-8727
A home you would normally pass by and never notice could become the most recognizable home with the right landscaping and the addition of a back yard pool. A house without the right landscaping or a pool is exactly that, a house. Add the personal touch of landscaping and a pool to enjoy your back yard and now it is your comforting home.
While the benefits of a pool in the Houston summer heat are obvious, landscaping can be more of an afterthought. Landscaping adds character and color and actually projects a personality from your home.
Candela Homes has built pools in 75% of their new construction homes and while it is a much easier process on a new home, we have installed several pools in existing homes. A pool is a large investment in your home but will provide numerous hours of entertainment.
Contact Candela Homes for more information:
(713) 269-8727
Visit Rice Residential Design
go to his plan book page and get the code to gain access to his on-line plan book
Ready to build your dream home?